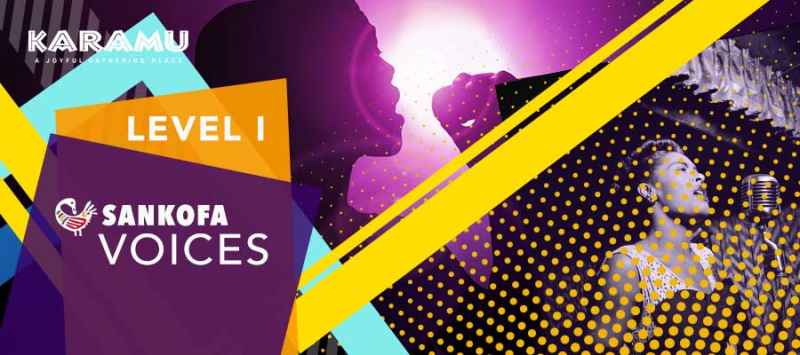 Level I Sankofa Voices
with REGINALD BOWENS
$10000
Karamu Arts Sankofa Voices explores African American Spirituals, Jazz, African Diaspora Music and Acapella fundamentals. Through the study of vocal music throughout the African Diaspora and pioneers of music, this course trains you in history, social relevance and technique. Each session dives deep into one specific vocal style and highlights the fusion of others. Ongoing enrollment will provide foundational understanding in multiple vocal music genres. 
This class meets once a week and requires out of class reading, writing and rehearsal in preparation of every class.
Level I is for students with little to no previous vocal experience. Level II is for students who have at least 3 years' experience of vocal training. 
Full Tuition and sliding scale financial assistance is available for families, inquire by contacting Arts Education Manager, Latecia Wilson, at lwilson@karamuhouse.org.
Mar

2

-

Apr

20th

,

2021

Tue

for

8 weeks

from

4:15 - 5:00 pm
Online Class
For more info, call us at (216) 795-7077