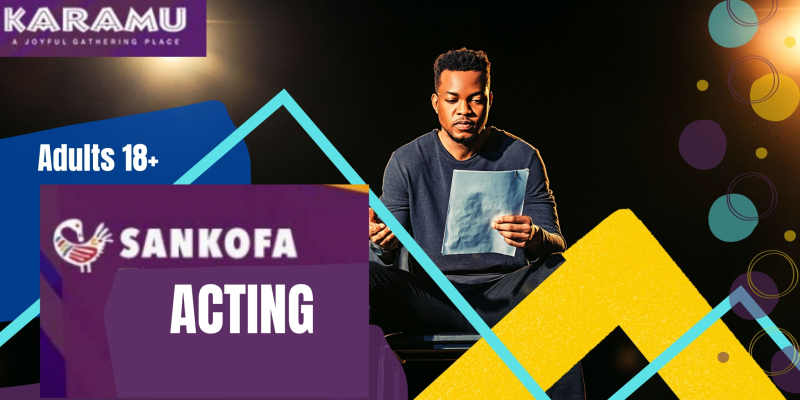 Adult Karamu Arts Acting
with ANANIAS DIXON
$18000
CLASSES WILL BE HELD IN-PERSON AT KARAMU HOUSE
Adult actors will explore the acting techniques through understanding and application of multiple houses of acting methods. The acting methods will be explored through an Afrocentric Lense. Artists of all backgrounds are welcome. 
This class meets once a week and requires out of class reading and studying in preparation of every class.  
Dates: Mondays February 7th - April 30th
Time: 6:00p-7:00p | 60 min
In-Person: Karamu House 2355 East 89th Street, Cleveland, OH 44106
Capacity: 12
Required Materials: Materials will be provided
Tuition and Fees: $25 annual Registration Fee + $180  Tuition
Payment Plans Available | Parents of enrolled Karamu Arts Academy students can attend for free
Culmination: Adult actors will perform in culminating performance April 30th.
Covid Protocol: Masks are required in addition to social distancing.
Payment plan available: $50 deposit plus 1 payment of $60.00, paid monthly. Final payment of $70.00.
Feb

7

-

Apr

30th

,

2022

Mon

for

12 weeks

from

6:00 - 7:00 pm
Karamu House
(216) 795-7070
2355 East 89th Street
Cleveland, OH 44106 Get directions
Room: Concert Hall